Introduction
Civil Engineering and Development Department and Planning Department commenced the "Pilot Study on Underground Space Development in Selected Strategic Urban Areas – Feasibility Study" in June 2015 to identify the potential for underground space development in the four selected Strategic Urban Areas, and to formulate Underground Master Plans to guide the future underground space development. The Competition aims to encourage youth participation in the planning and design of potential urban underground space development, and to create a coherent, connected, high quality and vibrant network of underground space.
Please refer to the Competition Brief for further details.
Download
Design Ideas Competition Document
Registrants of the Competition should contact the Facilitator for aerial photographs of Kowloon Park and the CAD version of the design boundary and constraints of Tsim Sha Tsui West Underground Space Development.
# The information is solely for the Competition only and should not be used for other purposes.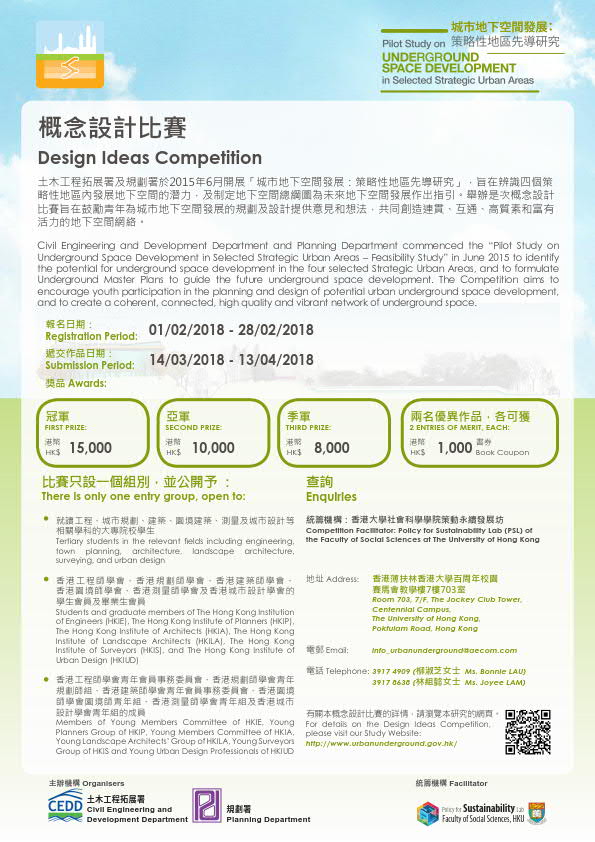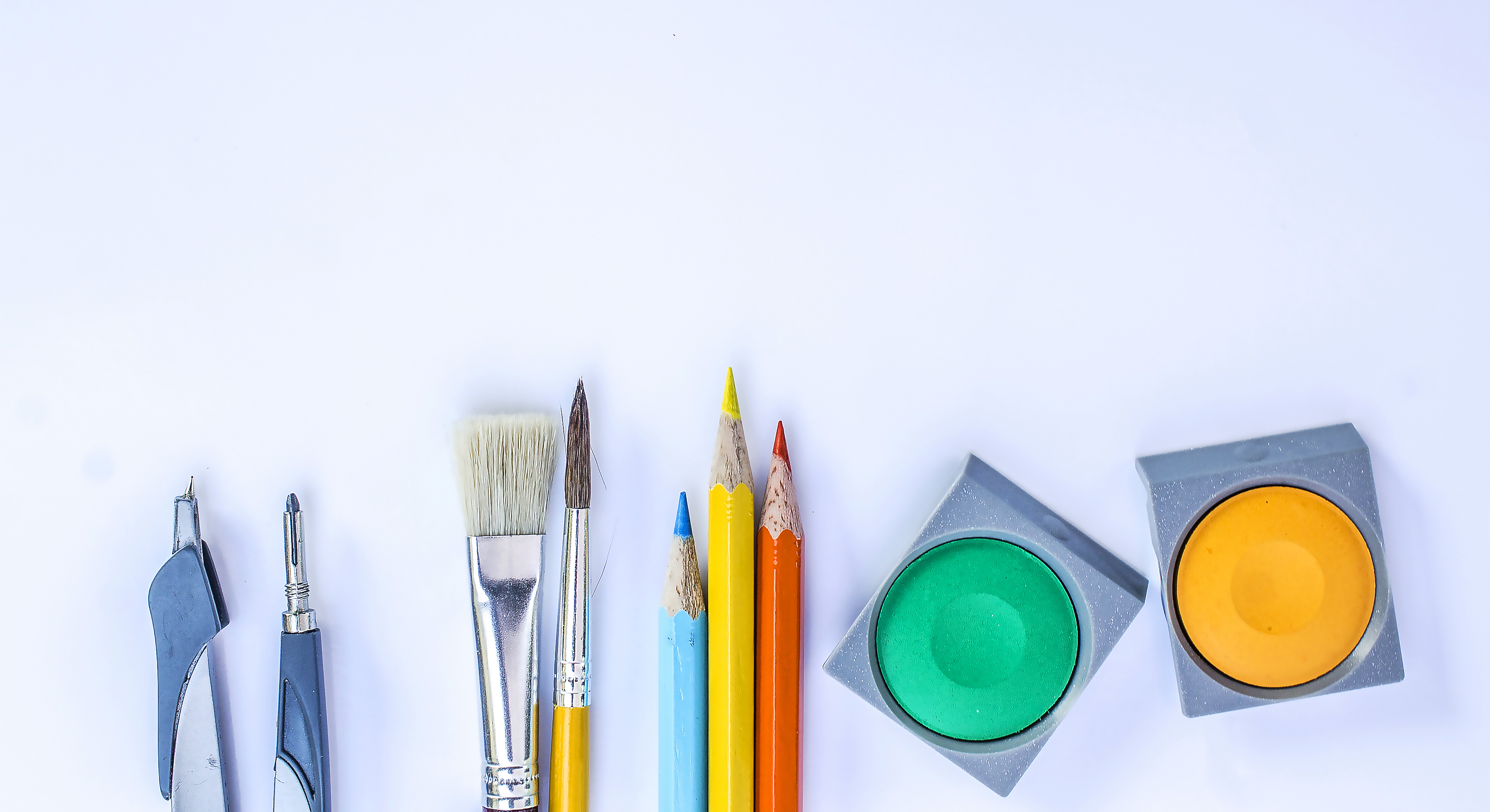 Competition Schedule
End-January 2018

Launch of the Competition

1 February 2018

Commencement of Entry Registration

9 February 2018

Briefing Session

28 February 2018

Deadline of Entry Registration

14 March 2018
to 13 April 2018

Submission of Entry

July/August 2018

Announcement of Winners

August 2018

Prize Presentation Ceremony
Briefing Session
A briefing session to the potential Participants will be held on 9 February 2018. Any person interested to submit an Entry may join. Prior registration should be made to the Facilitator via the study email:
info_urbanunderground@aecom.com
.
Date:
9 February 2018 (Friday)
Venue:
3/F Meeting Room, City Gallery, 3 Edinburgh Place, Central, Hong Kong
Registration
Any person interested to submit an Entry must make prior registration to the Facilitator via study email: info_urbanunderground@aecom.com from 1 February to 28 February 2018 (both dates inclusive). Entry without prior registration will not be accepted.
Click here to download the registration form.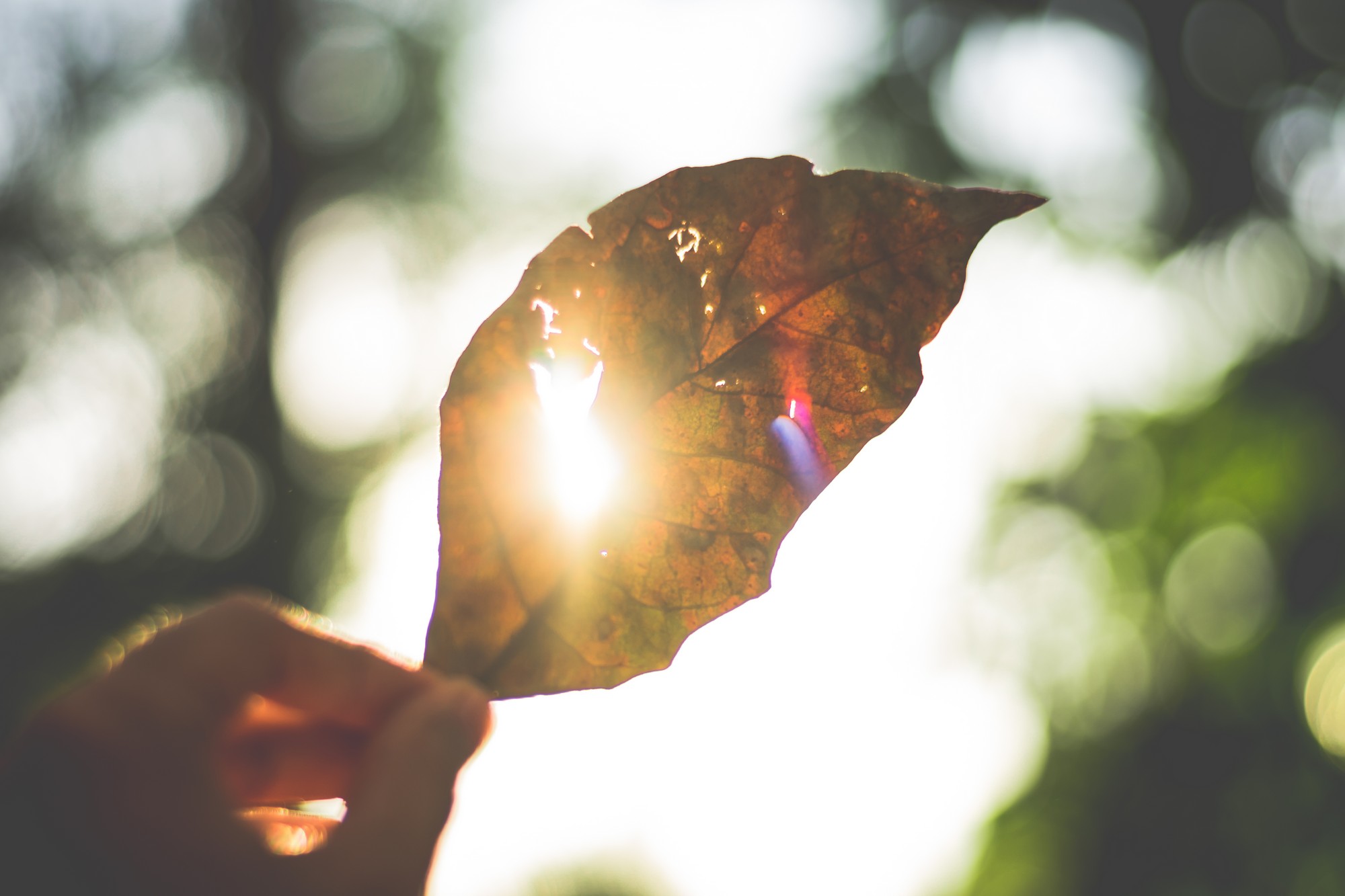 Frequently Asked Questions
help

When do I need to submit the Entry Form? Do I need to provide any supporting document to verify the membership qualification or education status?

The Entry Submission should be sent together with the completed Entry Form. You are not required to submit supporting document if participant(s) is/are already student/graduate/young member(s) of various professional institutes and/or tertiary student(s) in relevant disciplines as stated in the Competition Brief. However, please be reminded to ensure the information provided on the form are true, accurate and valid. The Organisers/facilitator reserve the right to request for supporting documents, when necessary.

help

Is/Are the participant(s) required to consider the space directly under the Kowloon Park as shown in the boundary designated on the PDF? Or it should also include the whole of Tsim Sha Tsui West SUA Boundary as shown on P.17 in the Stage 1 of Public Engagement Digest?

The boundary designated on the PDF - Design Boundary and Constraints of Tsim Sha Tsui West Underground Space Development (No. 60433316/SK3168) serves as the design boundary of the Entry under this Competition. The participant(s) can make reference to Chapter 1 & 2 of the Stage 1 PE Digest including the Tsim Sha Tsui West SUA Boundary on p.17 to take account of the design context and constraints e.g. connectivity problems, inadequacy of community space, existing leisure and heritage elements and features in the Tsim Sha Tsui context for synergy under an area-based spatial integration approach. For details, please refer to Section 4 of the Competition Brief.
Panel of Judges
(the listing follows no specific order)
Mr IP Ngo-tung, Chris, JP
Chairman, Yau Tsim Mong District Council
Ir Thomas K.C. CHAN
President, Hong Kong Institution of Engineers (HKIE)
Mr Marvin CHEN
The Hong Kong Institute of Architects (HKIA)
Mr Kenneth L.K. TO
Vice-President, Hong Kong Institute of Planners (HKIP)
Mr Tak WONG
President, Hong Kong Institute of Landscape Architects (HKILA)
Sr KWOK Ngok Chung, Dick
President, Hong Kong Institute of Surveyors (HKIS)
Prof Stephen TANG, BBS
President, Hong Kong Institute of Urban Design (HKIUD)
Note: The Organiser reserves the right to make any changes to the composition of the Panel of Judges without prior notice. Final list of the Panel of Judges will be announced at this webpage.
Enquiry
Competition Facilitator:
Policy for Sustainability Lab of the Faculty of Social Sciences at the University of Hong Kong


Address:
Room 703, 7/F, The Jockey Club Tower,
Centennial Campus, The University of Hong Kong,
Pokfulam Road, Hong Kong



Telephone:
3917-4909 (Ms. Bonnie LAU)
3917-8638 (Ms. Joyee LAM)
Competition Organisers


Competition Facilitator